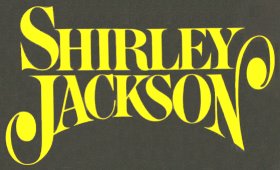 The Shirley Jackson Book Cover Project
This is a project that attempts to gather as many scans of Shirley Jackson book covers as possible.
Shirley Jackson is an author who is perceived in a variety of ways. The images (illustrations, photos), excerpts, and critical quotations that the publisher (or occasionally the author) chooses to use for the book covers often contribute to the perception of both the books and the author.
This collection should help to foster discussion of the perception of Shirley Jackson and her work.
The Shirley Jackson Book Cover Project currently contains 118 cover scans.
Contributions are always welcome, especially non-USA covers.
| | |
| --- | --- |
| All Cover Images: | Covers with a consistent design: |
| Books by Title: | Books by Publisher: |
---
Copyright 2003-2004 by Karl Reinsch, <karl at rockin-r dot net>
Last updated: 29 March 2004